August 2!, 2022 - 15:00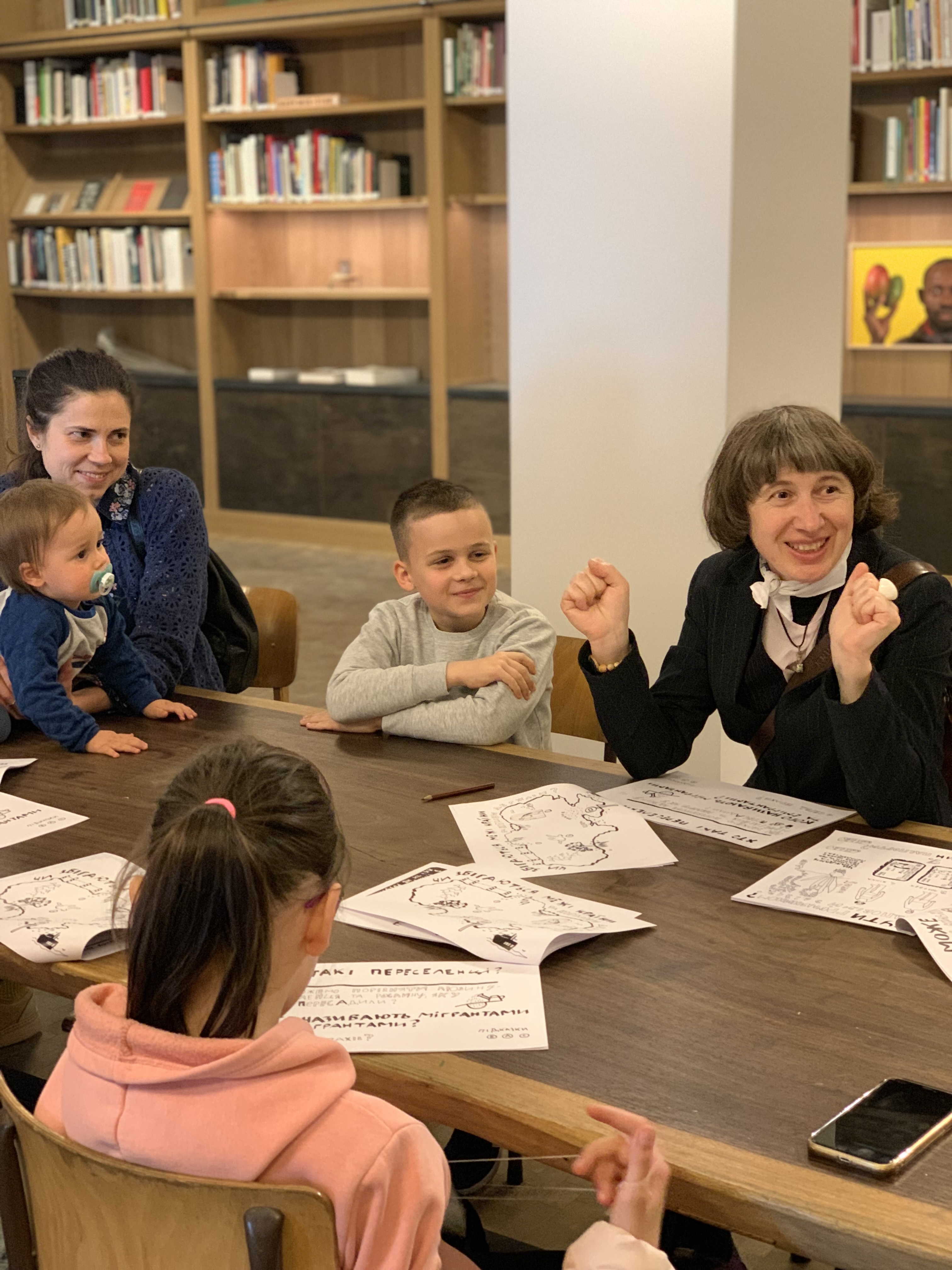 Alevtina Kahidze is a Ukrainian artist, performer, curator, gardener. Starting from 2018, she acts as the UN Tolerance Ambassador in Ukraine; awarded the Kazimir Malevich Artist Prize in 2008 by the Polish Institute in Ukraine.
Participant of international and Ukrainian artistic exhibition projects, including the European Biennial of Contemporary Art Manifesta 10 during the time of annexation of the Crimea by the Russian Federation, 7th Berlin Biennale which was focused on politics, Moroccan Pavilion at the 54th Venice Biennale "Working for Change". Since 2009, lives and works in Muzychi village, Ukraine. She is the participant of the current exhibition "Imagine Ukraine" and her works are in the collection of M HKA.
Alevtina has experience of working with kids and for a long time works with the issue of patriotism with children.
During her workshop on Sunday, August 28, Alevtina Kakhidze will tell you about Mangold Five Colours , her archive of art projects and its mythology, and will show us a selection of projects from the archive. She will also tell an intimate story about how she worried about losing this archive of 20 years of practice during the – still ongoing – Russian-Ukrainian war. Kakhidze looked at plants as an example for humans to follow, and took a piece of each project to bring outside of Ukraine – in order to multiply the plants in the form of so-called propagules (e.g. buds or seeds). At the end of the meeting with the artist, the plant Mangold 5 Colours (the name is part of the mythology of the archive) will be planted together with the participants.
---
Alevtina Kahidze establishes dialogue in the language of art and discusses the following questions:
Do stateless plants and animals suffer?
Do the country's borders and state borders coincide?
Is the one who does not love his country also a citizen?
Can we compare an immigrant tree and an immigrant person?
Who is the most important in the country - the president or the man?
When we don't understand the picture, what do we do?
What is your country's dream? And its plans?
What is the difference between a dream and a plan?
---
When ? August 28, 2022 - 15:00
Where ? M HKA, Leuvenstraat 32, 2000 Antwerp